Nirkoda Le'Chayim
Overview
Nirkoda Le'Chayim ("let's dance for life") is an Israeli dance session organized and led by Aaron Alpert and Latishya Steele. We believe in exploring the full variety of the Israeli dance repertoire to connect our community in joy and celebration. We started as Nirkoda Ba'Gan, an outdoors, socially-distant adaptation for the COVID-19 pandemic and moved indoors in June 2021 to Etz Chayim (hence the name, Nirkoda Le'Chayim). Take a look at our playlists to see what a typical night is like.
Details
Schedule
We meet on Thursdays, 7:30-11:00 PM. In general, we begin with easier and older dances, moving to more challenging and contemporary dances as the class progresses. We alternate between teaching new dances and then reviewing them. See the list of dances taught. Requests are welcome and encouraged!
Special notes for the following dates:
November 9 and 16 — Special

Alternate venue

! Etz Chayim is repairing the floor, so for these two weeks, we will dance at the American Legion Hall, Post 105, 651 El Camino Real, Redwood City (map).
November 23 — Closed for

Thanksgiving

December 28 — TBD. Due to Aaron and Latishya's uncertain travel plans, we may or may not be open. We will let you know once we get closer.
Entrance Procedure
Per Etz Chayim's new safety policy, we are not allowed to leave the front door unlocked. Press the doorbell, which is a small, white, rectangular transmitter we will leave on a chair by the door. Please give us a minute or two (or three) to come let you in.
Price
Regular admission: $12
Full-time students up to age 25: $6
We believe that finances should never be an obstacle to dance. If you are not able pay the admission price, please talk with Aaron or Latishya about a special accommodation.
We accept:
Cash
Checks made out to "Nirkoda"
PayPal to @alpert8 or QR code below, please select "friends & family"
Venmo to @Aaron-Alpert or QR code below, please turn off "goods & services"
Zelle to alpert1988@gmail.com or QR code below
Any credit card (add $0.70 for processing fees), online at nirkoda.com/pay

Location
We meet at Congregation Etz Chayim, 4161 Alma St., Palo Alto, CA 94306 (map). Parking is free, easy, and plentiful.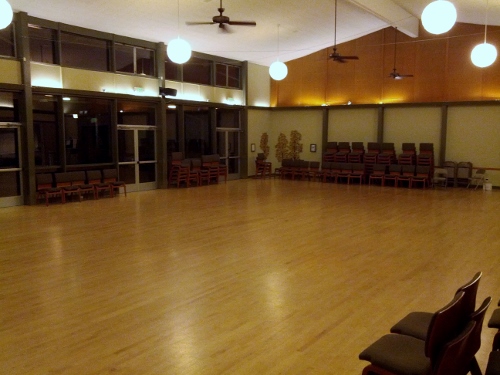 COVID-19 Safety (last updated December 12, 2022)
We highly recommend all dancers be vaccinated and up to date on boosters, per CDC guidelines, but we will not be checking vaccine cards. Masks are optional. Please be courteous to your fellow dancers by staying home if you are feeling unwell or were exposed to COVID. It is all of our responsibility to keep our community healthy. Thank you.